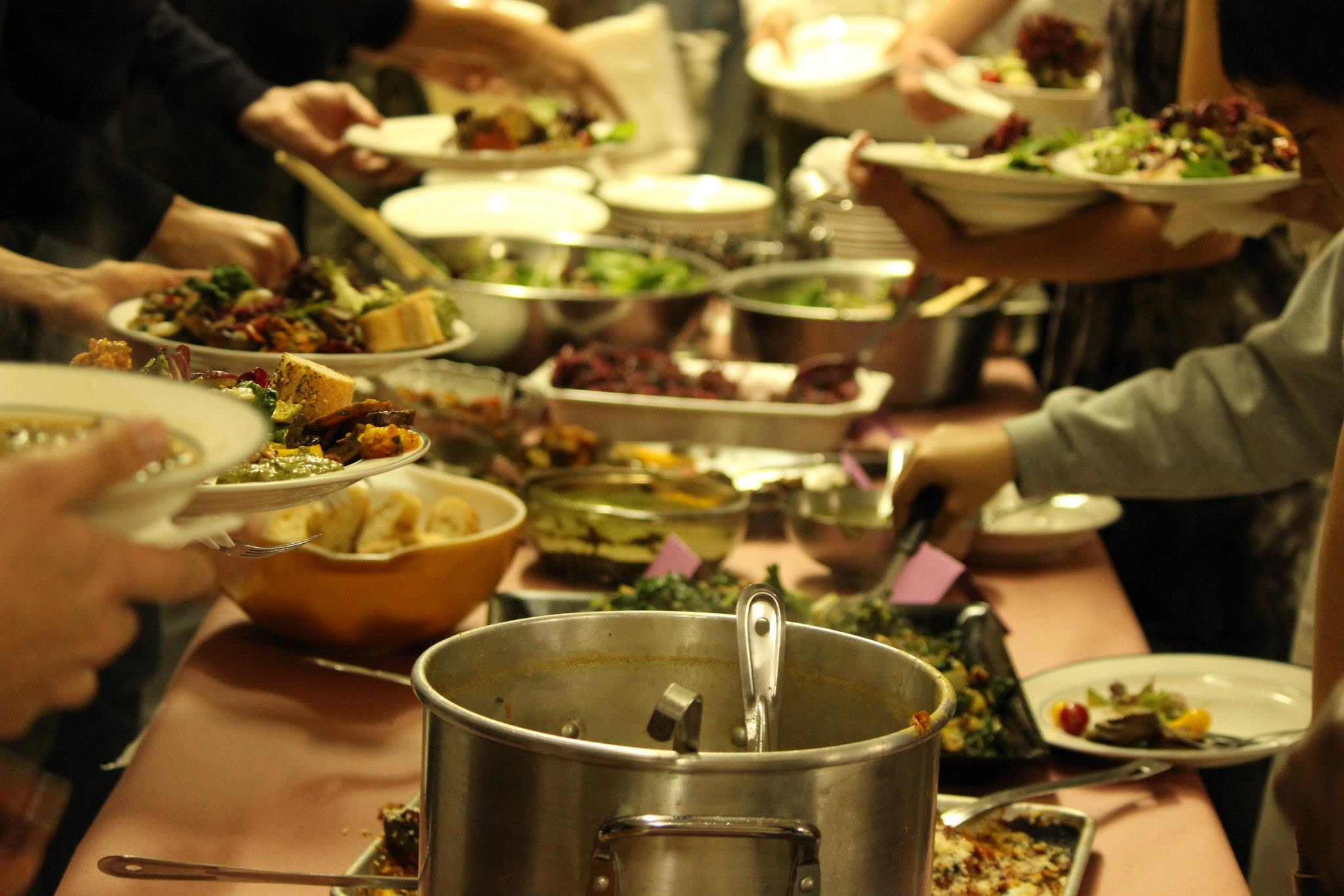 I have a wonderful friend, Y Sok.  She is a bold Cambodian woman who is by far one of the most amazing hosts.  In another time and place, she would be the mistress of a sparkling Salon.  Y has recently moved to Manchester, England to join her newly wed husband Jonathan.  Prior to her departure from Lowell, Massachusetts (whose blueprint came from Manchester), Y ran weekly Tuesday night dinners.  They were open invitation to her broad network.  You could bring along any guest and there was always room and food.  It was a standing thing and the best part of the whole evening would be the eclectic mix of people and the conversation.  The food was always fantastic, but the conversation and connection even more so.
Now Y is hosting weekly Friday night dinners in her small abode in Manchester to anyone who signs up to her club.  It is a free club organized through MeetUp.  She cooks the mains and the guests bring the sides.  That is the contract.  Here's her report out on the dinner last night:
It went great. Best one so far. I have close to a hundred members now, and all dinners booked months in advance. Meeting really interesting people, from all walks of life. My next one is Polish food. Last night we had a newly separated rich guy, a mechanic, a Venezuelan ex pat widow, a retired teacher, a curtain maker, and a pub owner. I usually do the main dish, and they bring everything else. They love the idea that they have to research the country, and recipes. Jonathan helps serve Drinks, and cleans up.
What would happen if we each did something as simple as invite a bunch of strangers to dinner?  Not even once a week, not even once a month, but just ONCE.  Who would show up?  What sort of new connections, ideas and relationships would be formed?  It is a bit scary to open one's home to the unknown.  It takes some courage.  I'm not sure if I have such courage.  But what if I did? What if you did?
Note:  image courtesy of – http://sf.funcheap.com/event-series/free-community-dinner/